Biography for David Lakota
Executive Director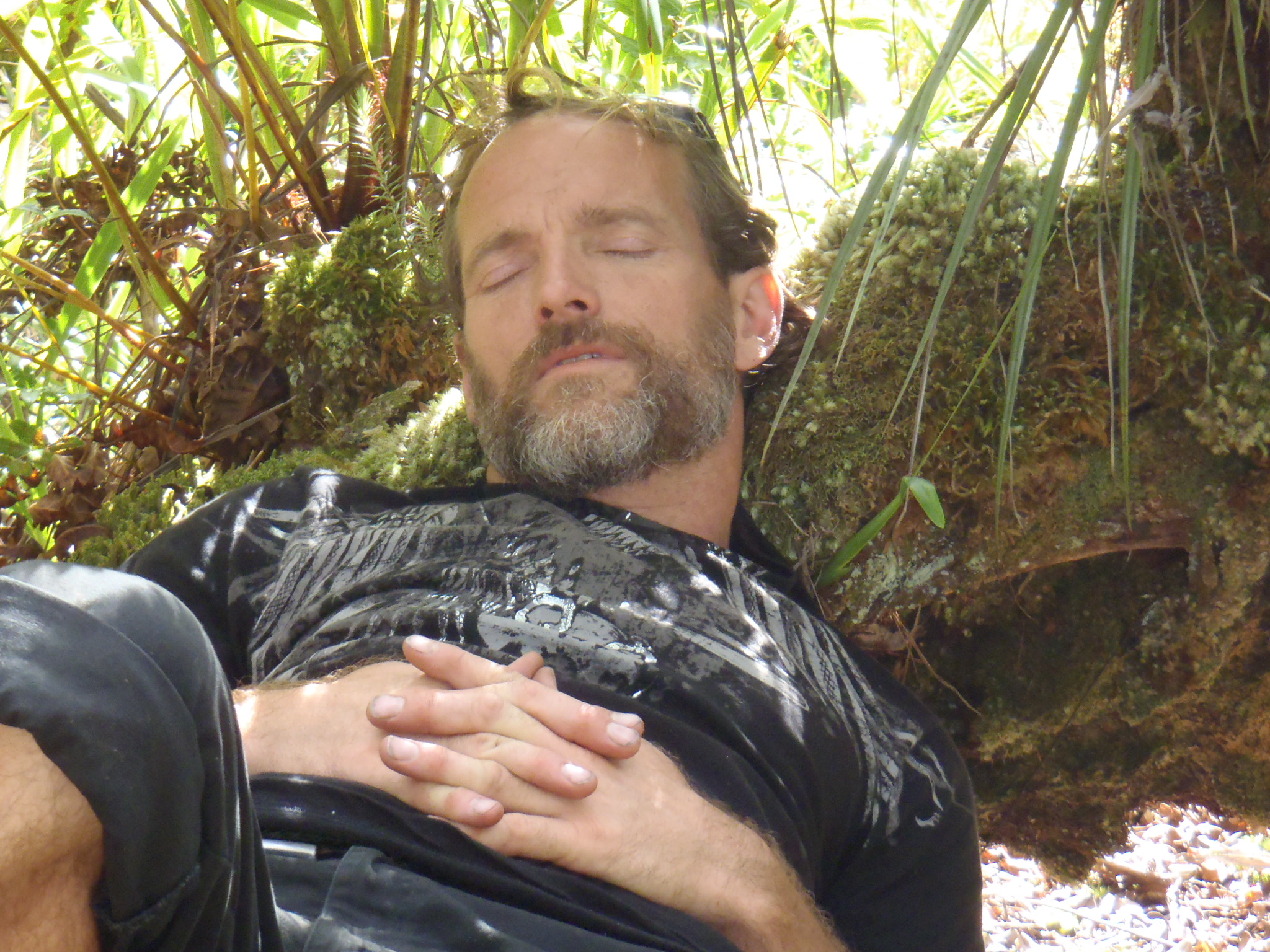 "I enjoy helping others to realize and achieve the vision of their wildest dreams, especially in the areas of tribal way of life and creativity of all kinds.
My wildest dream is living, working and playing with a team of like-minded people to build and run a professional Farm • Garden • School • and Retreat in Alaska and Hawaii.
The purpose of each facility is being a place where people come for fun, peace and quiet, gathering, being alone, and engaging in one or more practical or esoteric services and training such as gardening, Landscaping, learning how to compost and deal with other kinds of waste, working with trees- planting, caring for, felling, bucking, chopping and stacking for firewood. There is also multi-media production such as writing, photography, graphic arts, animation, virtual reality and Movie-making.
Eco-Homestead and Village Building." -David Lakota, founder KCSL
David was the founder and former director of the Society for International Sustainable Living, a 501 c (3) non-profit corporation that made history in Alaska for conservation of the rainforest and the training of independent producers and business entrepreneurs in the areas of education, ecology and career development.
His current passion is building eco-homesteads and eco-villages with an emphasis on blending indigenous wisdom and cutting edge technology for higher education, deep ecology and economic prosperity.
He has a Mulit-media Specialist degree and is a practicing shaman in Alaska. In 1999 he began discovering the long forbidden wisdom of the Kahuna, the Huna Kapua, also known as Kahuna Magick or Hawaiian Principles. This wisdom came from the Mana Huna People that lived in Hawaii long before the Tahitians came.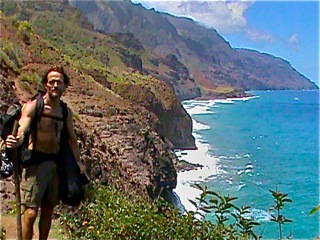 This was my seventh trip along the Na Pali Coast to the famed Kalalau Valley. Yesterday, I completed my 25th time on the trail. Days earlier I made my maiden voyage by Kayak to Kalalau. Started in Moloa'a to Hanalei, waited a day for the giant surf to settle down the launched the next day into the "eye of the needle" as locals call it, a temporary and small window of opportunity to avoid the breakers.

Bahia and I did a recon trip there for survival and documentary production training as well as to assess the garbage situation at Mile 2, Mile 6 and Mile 10-11. We found that there is quite a bit of garbage from tourists at Mile 2 and Mile 6.
Below is a video interview of David by Bahia asking him pertinent questions about the Kauai Center.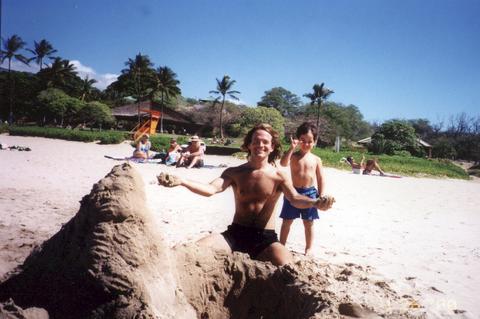 Testimonials ~ Feedback ~ References


"wonderful... nice job on the campaign... [KickStarter.com campaign for "Malama Haumea"] I backed the project and passed it along on Twitter and Facebook... let's continue to spread the campaign to our friends and see how it grows.
as far as feedback for you... THANKYOU!!!
the meditation was wonderful, I accessed a very creative space and was filled with self love and also was able to glimpse the idea that reality is not exactly what I had thought... there is much more flexibility to this dream state of reality... thank you for that journey...
the martial arts was breathtaking... the glimpse into the speed and focus required for sword combat was beyond intense... I loved your trust and bravery and courage for standing with me holding the sharp sword armed only with a stick or your bare hands... So grateful for that introduction to a very powerful realm that i am feeling very called towards.
the shiatsu massage was incredible... in just those few moments I did indeed feel like my whole system was reset... my mind was cleared... stress was alleviated... and my body was content and grounded and balanced and happy.
:)
thanks again for all of those... and for the weeding on the property...
aloha!!!
until next time...
jrc